Greek pita with yogurt and feta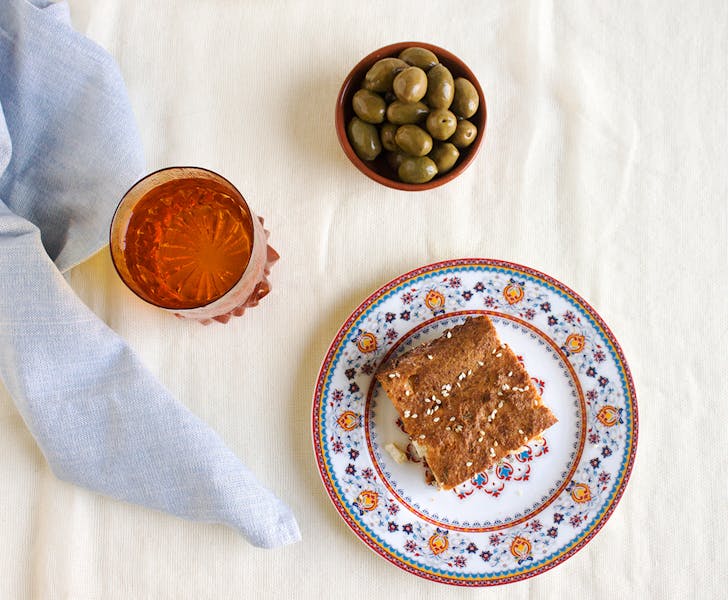 The yogurt has been altered and tweaked over the centuries to suit our tastes, from breakfast preparations with fruit and honey to the famous tzatziki dip, meat marinades and many other savoury dishes. The yogurt we love the most in Greece is strained yogurt, full or low fat. It is very popular the world over and coined as Greek yogurt or Greek style yogurt. Undoubtedly, yogurt is the star in many traditional Greek meals. Let's face it; souvlaki would be so boring without tzatziki. And how about making a pie with feta cheese and yogurt?
Greek feta is in close competition with Greek yogurt as to fame. Its tangy flavour has been cherished in so many different dishes, from elaborate bakes to simpler dishes like fried feta with honey. Together with yogurt, they make for an absolutely delicious cheese pie.
This cheese pie is known as the 'lazy pie'. Contrary to the traditional style pastries that you knead and roll out your own dough, this pie requires no pastry. To make it, you only need a bit of flour, some eggs and of course Greek yogurt and feta cheese. Combine the ingredients in under five minutes, bake and enjoy.
How to prepare a great giaourtopita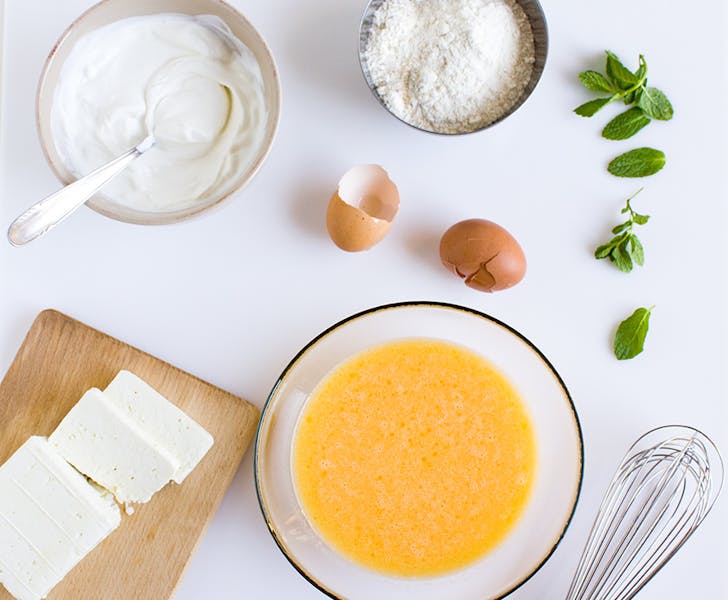 1. Melt the butter and beat the butter with the eggs.
2. In a large bowl combine eggs and butter mix with the crumbled feta cheese and yogurt.
3. Fold in the flour and breadcrumbs as well as the mint.
4. Transfer to a lightly buttered baking tray.
5. Bake in a preheated oven at 180 C for 35-40 minutes.