Aromas and flavours of Mykonos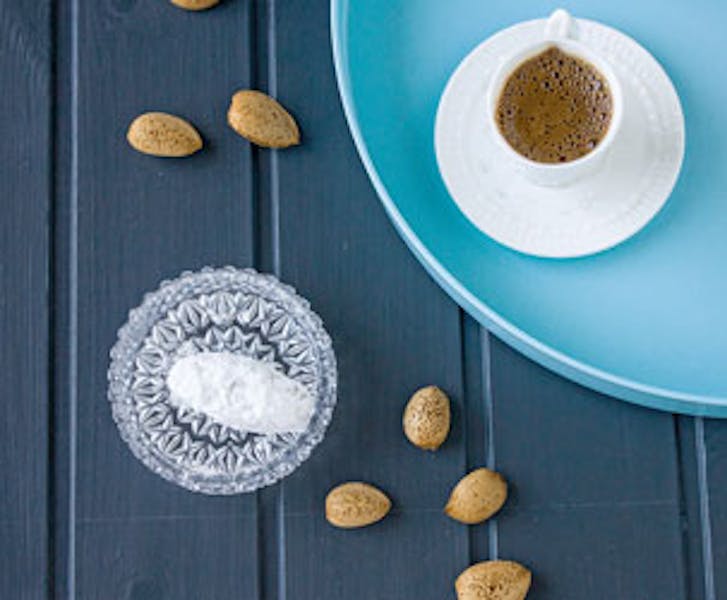 If you scratch below the surface though, you will see that Mykonians, regardless of the thousands of people that visit their island every year, they keep their culinary heritage very much alive. There are great pleasures to be discovered, other than the gorgeous beaches and wild nightlife.
The windmills have ground the barley into flour for centuries. Traditional bakeries are still open on Mykonos. Amongst all the wonderfully freshly baked breads, you will notice the large boat-shaped rusks. Drying the barley rusks is one of the oldest ways to preserve them for a long time. Obviously, you can't eat them hard and dry as they are, but you will use them to make the base layer for an excellent dish of Mykonos, known as mostra. Mostra, much like the Cretan dakos, is a quick dish with fresh tomato and a spread of the local sharp cheese Kopanisti. Kopanisti, a cheese synonym with Cycladic islands, is spicy and salty and also goes by the nickname of Greek Roquefort as the making process is very similar. The kopanisti, fromMykonosis of course the most famous. There is also louzza, cured pork fillets seasoned with savory and allspice, another excellent antipasto to accompany your wine.
Apart from all the delectable savoury delicacies there is a small sweet one that is definitely worth trying.  Check out the bakeries or pastry shops for small tear-shaped balls, dusted with icing sugar. These very soft cookies go by the name of 'amygdalota', which meanssoft almond cookies. Amygdalota are as simple to make as they are delicious: lightly baked almond paste scented with floral water.
Amygdalota Mykonos | How to cook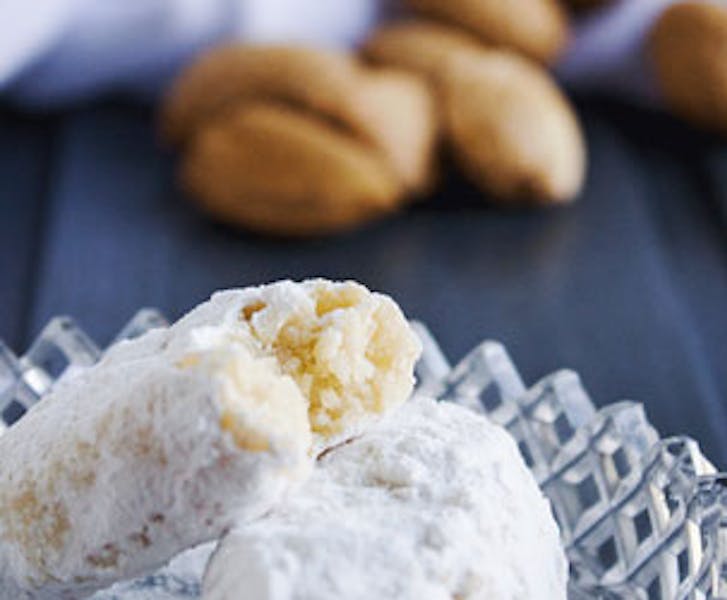 How to prepare the Amygdalota
In a food processor, grind the almonds with the sugar until their texture resembles a fine powder. It is best to grind them in small batches.
Beat the egg whites into meringue.
Add the meringue to the powdered almonds and sugar and mix gently to incorporate. 
Form small, almond shaped balls with your hands and layer them on a baking tray.
Bake at 120C for 20-25 minutes.
Spray them with floral water as soon as they get out of the oven and let the amygdalota cool down.
Once at room temperature, roll in icing sugar to coat.