Why do we eat melomakarona at Christmas?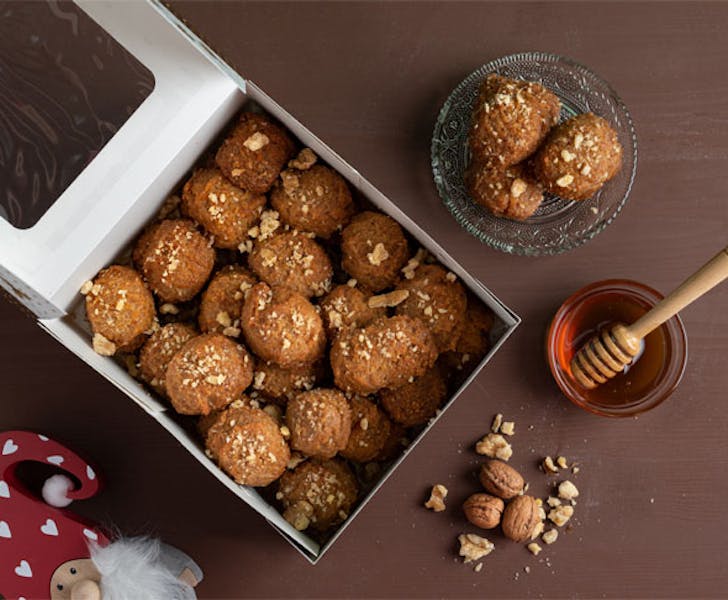 It's not Christmas in Greece until the pastry chefs start stacking mounds of Melomakarona and Kourabiedes. And this divides Greek society into two groups: those who prefer melomakarona and those who prefer kourabiedes. But how did these sweet and honeyed Christmas cookies get their name?
The word "melomakarona" comes from the ancient Greek μακαρία (makaria) which were cakes that were offered after the funeral.
The Latins and later the Italians used the word μακαρωνία (makaronia) as maccarone, which eventually meant spaghetti.
Finally, as early as the Middle Ages in France and England, a type of macaroon was called a "macaroon" (the well-known "macaroon").
Today, with the prefix "melo" which means "honey", these cookies, soaked in honey syrup, have lost all connotation of mourning and sadness and rightly claim their place at the holiday table.
From the beginning of November, pastry shops across the country begin to bake fresh melomakarona, officially kicking off the Christmas season ... at least in the kitchen!